CXI Results: How do the U.S. Airlines & Hotels rank in customer experience? (Part 2)
by Frank Schneider, VP Customer Experience Solutions
Forrester's 2013 Customer Experience Index report  asked 7,500 consumers the following questions about U.S. airlines and hotels:
How well did they meet your need?
How easy were they to do business with?
How enjoyable were they to do business with?
Below are the results for this vertical. While none of the contenders in the airlines industry scored the highest rating of "excellent," we congratulate Southwest Airlines and JetBlue for getting the highest rankings among their peers with a ranking of "Good." Alternatively, United Airlines earned the lowest score in the category with a score of 54 representing a "Very Poor" customer experience.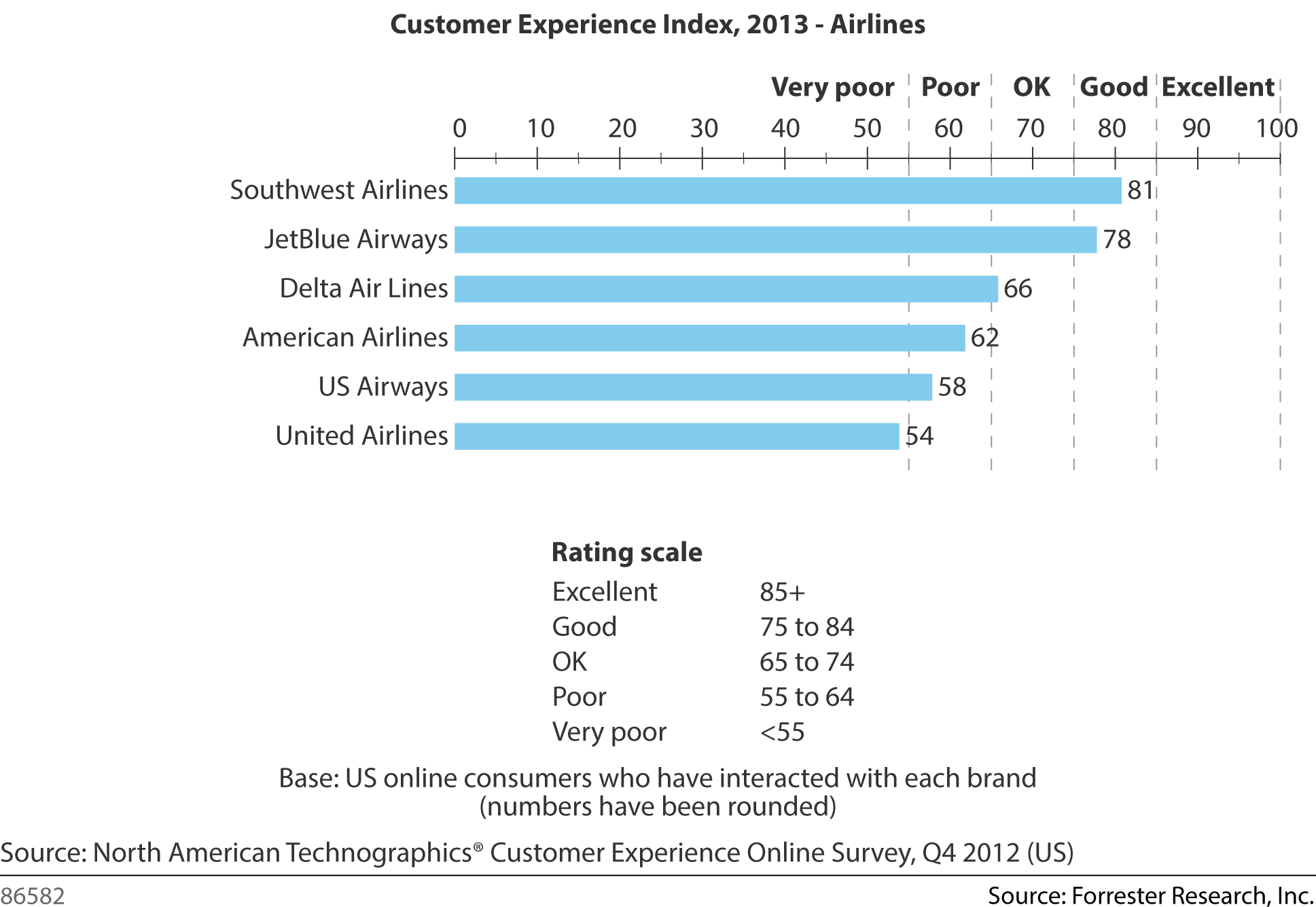 Within the hotels industry, Courtyard by Marriot earned a ranking of "excellent" with a high score of 88 out of 100. Following close behind in the "Good" category is Marriot Hotels and Resorts, Choice Hotels, Hampton Inn/Suite, Embassy Suites and Wyndham and Hyatt Hotels and Resorts. The remaining hotels ranked "ok" with none falling into the "poor" or "very poor" categories.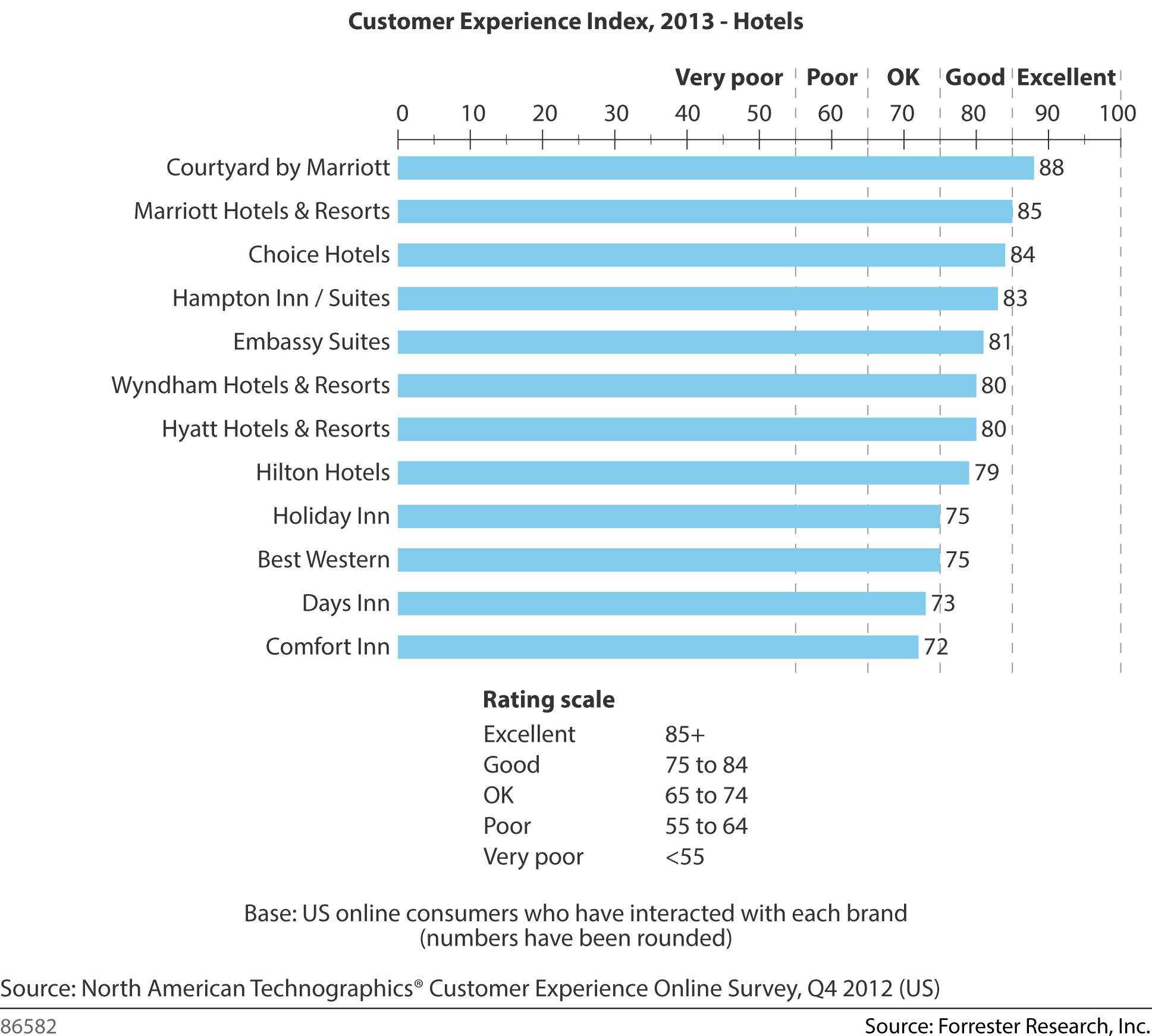 The travel industry has taken an interesting turn. Personalization has trended upwards with consumers favoring companies that create the right content for them. More travel plans are done on mobile devices paving the way for more spontaneous purchases and more creative offerings. And with the web comes a global marketplace requiring companies to talk to customers in their native languages. Dealing with a worldwide marketplace, breeds interesting challenges for the travel industry especially airlines and hotels that have to serve a variety of needs. However, technology can help these organizations plan a strategy that can serve your purposes.
Devise a solid mobile strategy that marries all the communication channels your customers use, and include new ones that can create added engagement.
Make it easy for customers to reach their goal – whether it's finding the right deal, completing a purchase or asking a question.
Think local, but act global. Make sure your tools and people are multilingual. People are more inclined to make a purchase in their native language so remove any barriers you may have.
Review your policies and procedures and find out what's driving your customers nuts. Again, find way to remove the barriers to a seamless customer experience.
Interested in other industries included in the CXI? Click here for the Forrester report (registration is required) or click here to see our blog post on the CXI for banks.
https://www.creativevirtual.com/wp-content/uploads/2017/12/site-logo.png
0
0
admin
https://www.creativevirtual.com/wp-content/uploads/2017/12/site-logo.png
admin
2013-07-16 00:00:00
2018-02-12 10:55:00
CXI Results: How do the U.S. Airlines & Hotels rank in customer experience? (Part 2)